News
---
2012-01-03 - Yggdrasil would like to thank all fans and media for a great 2011! Now we´re conquering 2012, first with Grand Folk-Metal Night in Copenhagen this Saturday and then with the North Winds over Europe 2012 Tour in February.
The Grand Folk-Metal Night together with Vanir (DK), Faanefjell (N), Huldre (DK) and Heidra (DK) will be the first folk-metal festival in the Öresund area and we hope all of you who are in the neighborhood will show up, show your support and then show off your new Yggdrasil-shirt! We will do our best to give you our best show to date!
North Winds over Europe 2012 will launch in mid-February and we´ll play with Trelleborg (RU), Vuohivasara (FI) and Woodscream (RU) and, occasionally, with more bands. To see all the dates, check out our Tour-section where all confirmed venues will be posted - several more will be added. Come support your local venue and we´ll be there to give you one hell of a show!
Return
---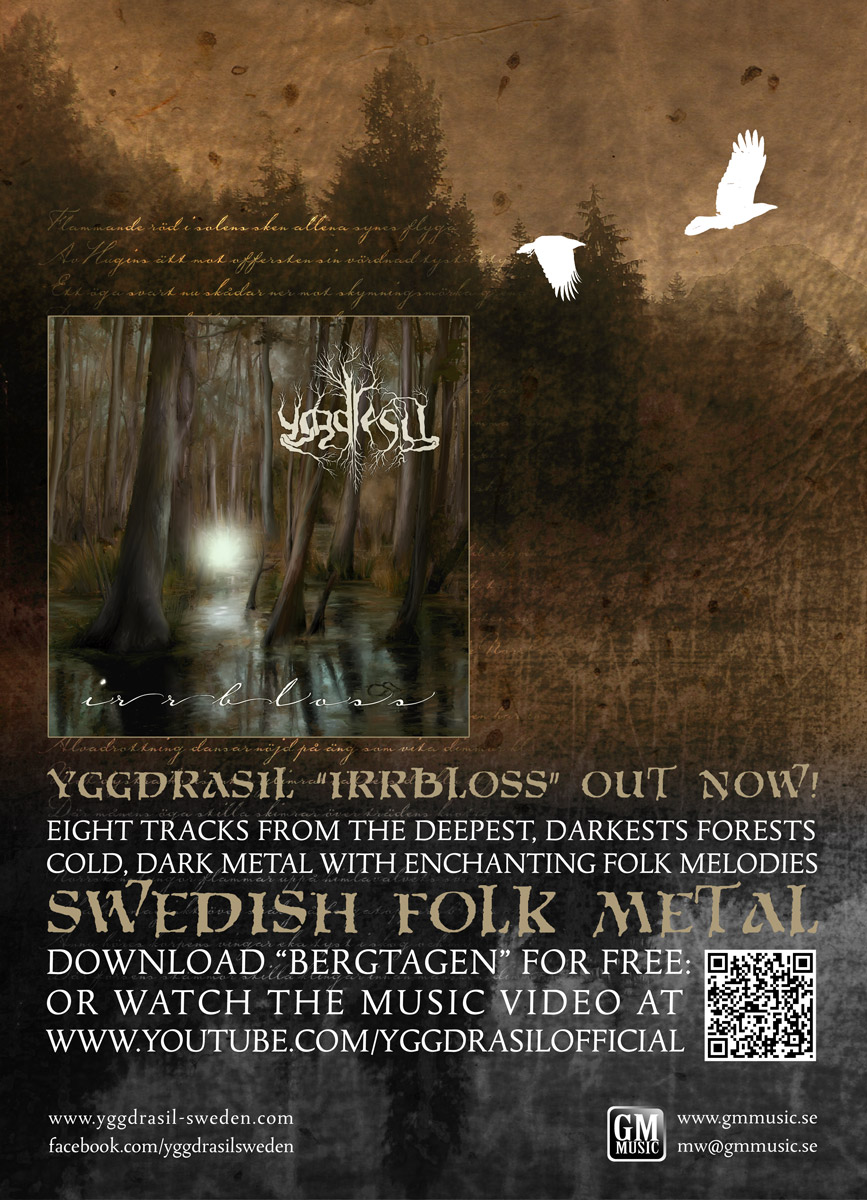 ---